OUR WALT DISNEY FAIRYTALE WEDDING [SERIES]: A FEW MISSING PHOTOS
I knew I'd missed these photos out when I posted about the wedding site, but couldn't locate them until today of course.
So here it was, all neat and pretty and ready for a wedding to take place. My ideal fairytale setting…outside, in a pretty gazebo. Even got little lizards to come to celebrate with us.
In some of the photos you can see Gavin on the left hand side, checking things with Diane.
The table is set outside here but during the ceremony it was inside the gazebo, our wedding coordinator did not think I would make it through without fainting if I was stood in the sun for the whole ceremony (I'm usually not good with the sunshine).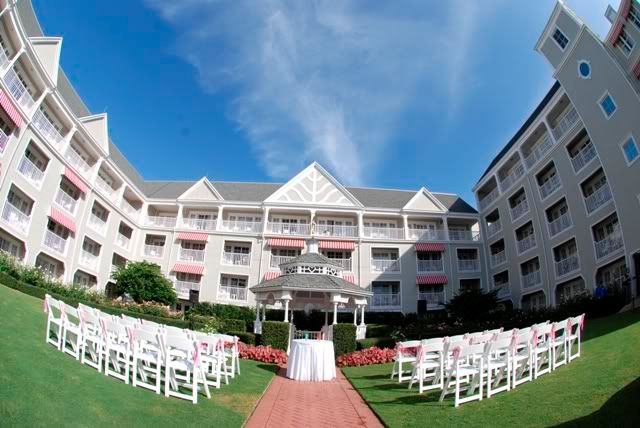 Yooooo-hoooo, we can see you!