Our Walt Disney Fairytale Wedding (Series) August 3rd… Still Continuing
I was about to go into the Magic Kingdom with them when I felt a tap on
my shoulder ~ it was Gav! He had returned to be with me. My nephews and nieces were
delighted to see him and we all stepped into the Magic Kingdom together.
We saw the castle together and the kids' mouths just opened like
goldfish! We headed in to get some hats on Main Street after I ducked
in and got their first visit buttons.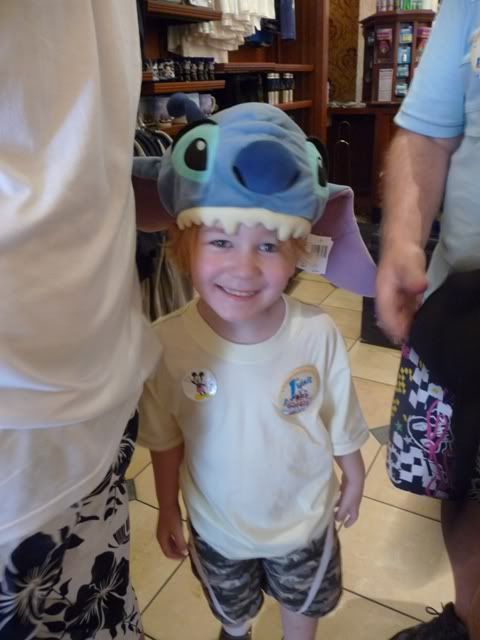 Jude, with Stitch!
Chase, with Goofy!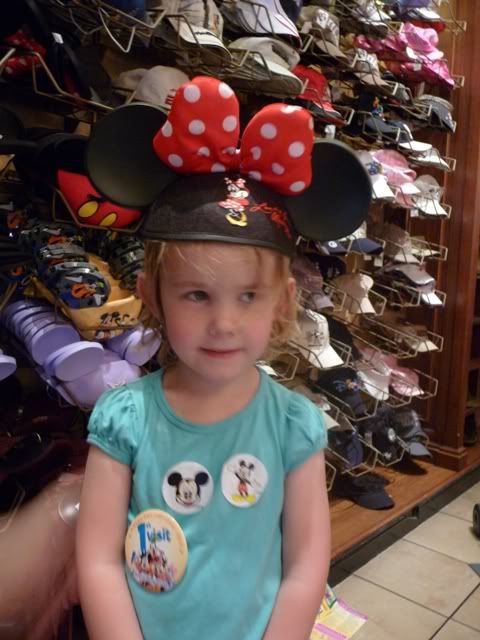 Dylan, with Minnie!
They all bought different hats in the end and we heard a noise outside so we ran out ~ it was the Family Fun Day Parade!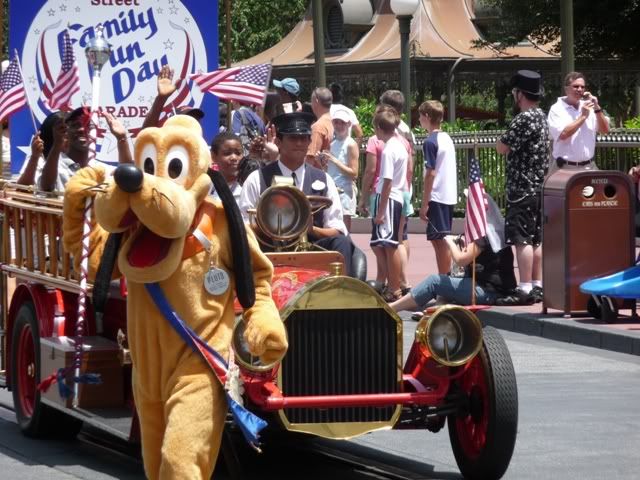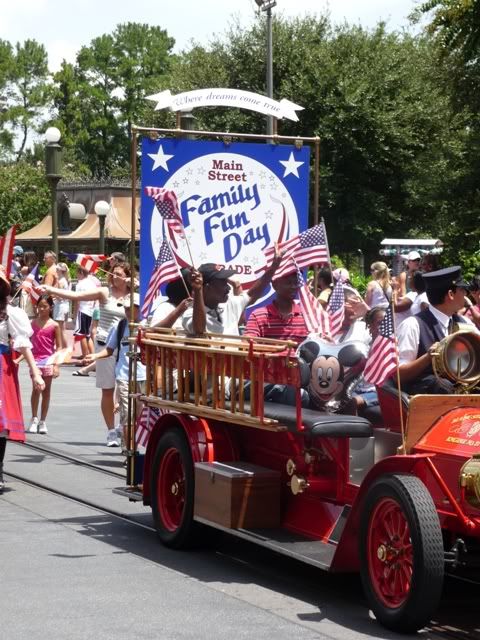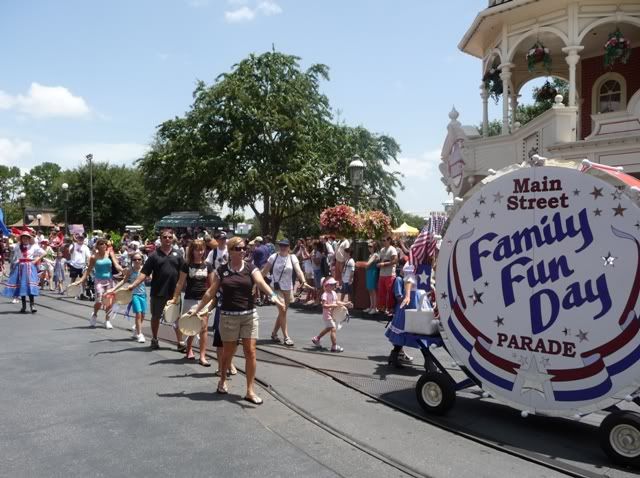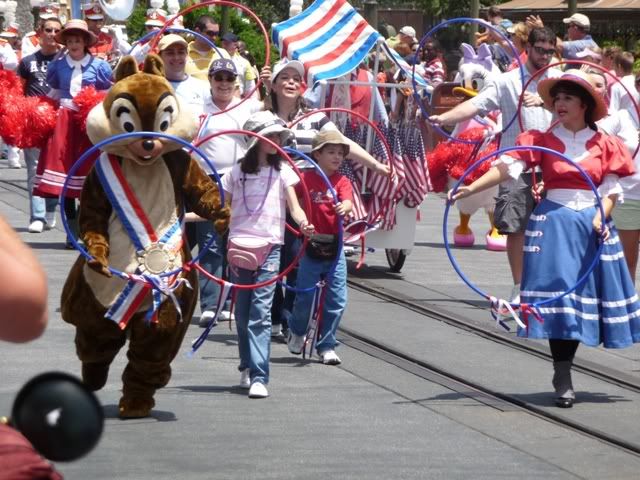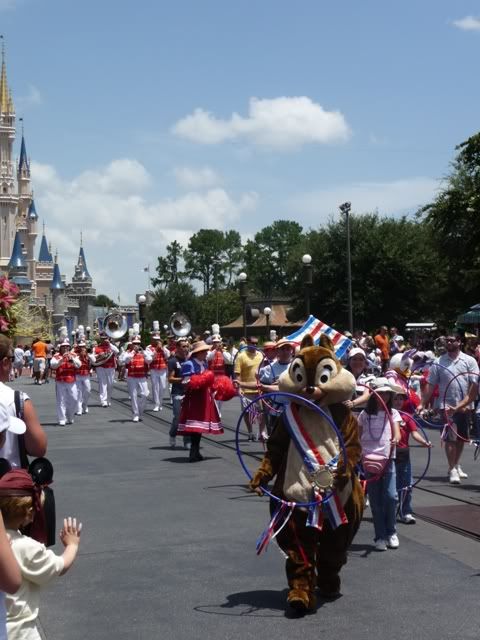 We stood on the side and cheered ~ my heart soared, we were in Disney
and it was perfect. Gavin was cheering with the
kids and we were having the best time ever.
Today was the day of my hair and make up rehearsal with Ana and Lili
from Beaute Speciale and so I knew I did not have a lot of time with my family . We headed toward the carousel together…
Dad showed the kids Cinderella's fountain that I loved when I was little.
Then we hopped on the carousel with no queue!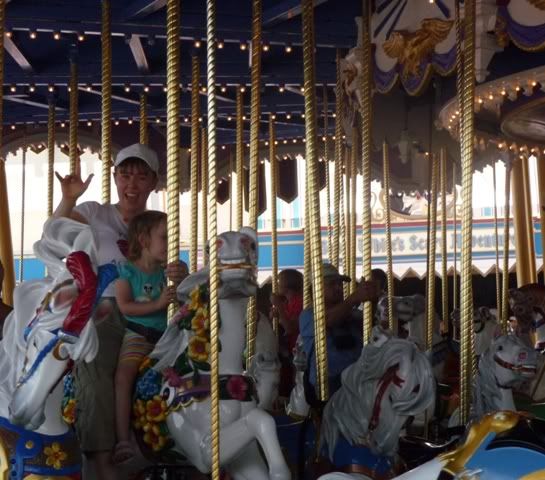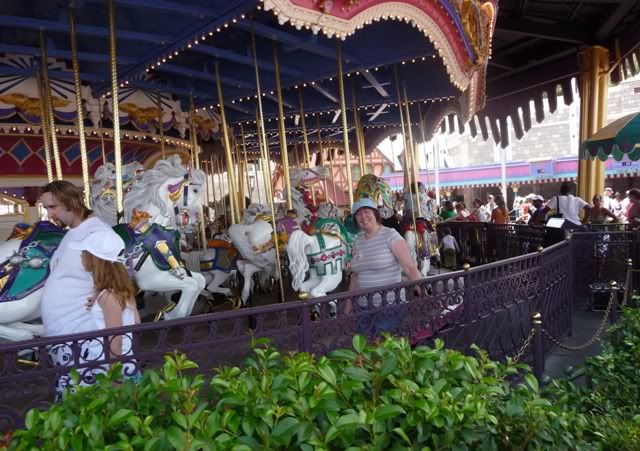 When we got off, I said goodbye and left Gav to have fun with them.
So I marched as fast as I could back through the Kingdom and hopped on
the bus to the Yacht Club. I got to the room and a few minutes later,
there was a knock at the door and in bounced and chattered two of the friendliest people I've ever met. Little did I know at this point that I
would get to know them so well!
I have no photos of this part as I realised that Gav had the camera!
However, they didn't let me see my face and hair until the end and when
they did I was in shock. I had never worn so much make up in my life
and so I had to really absorb what I looked like. I just could not
believe it. I was absolutely stunned at what they had done to me. I
looked like a much prettier version of myself. MUCH.
They chattered away to me and I was laughing at them almost constantly.
I told them I was supposed to be going on my bachelorette party that
evening and they asked me what I was wearing. I showed them and they
reworked my make up and changed my hair so that I could go out looking
glam! I knew I was in the right hands for my wedding.
I said goodbye and told them I would be in the same room for the wedding.
In the meantime, Gav was in the Kingdom with my family…Eating in Pinocchio's like I did when I was 10!
Dad and Jude went on the Dumbo ride…
Small World…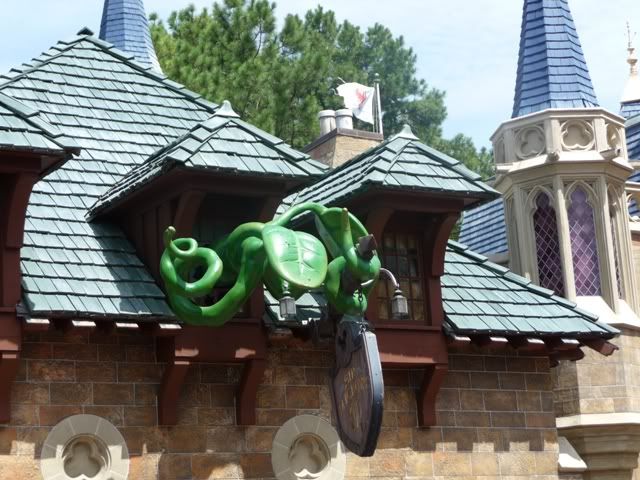 Then they headed back and Gavin came to meet me.
Loki was enthralled at the Casey's Man!
They met the Dapper Dans!
And Gav and Jude took some shadow photos. Gavin and I are obsessed by these photos. We take them whenever we can.
They all got back on the buses and off they went!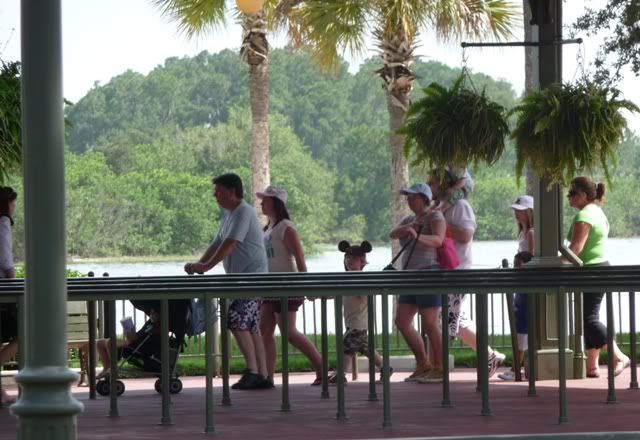 __________________
__________________