Our Walt Disney Fairytale Wedding (Series): August 3rd
Day Three: Have They Arrived?
---
Since we got back late the night before, and we were effectively underground
in Le Cellier at dinner the following day, we thought our families may have had issues getting through
to us and although we waited up until midnight, we heard nothing from
either of them, and as they were traveling together, we
were a little worried.
We woke up and packed up everything. Today we were checking out of the
Boardwalk and into the Yacht Club for the last two days as a single gal
and bachelor boy!
Those blasted phones…
Some treats…
All ready to go! Notice my cute little Bride bag from eBay. It even has Minnie ears on it.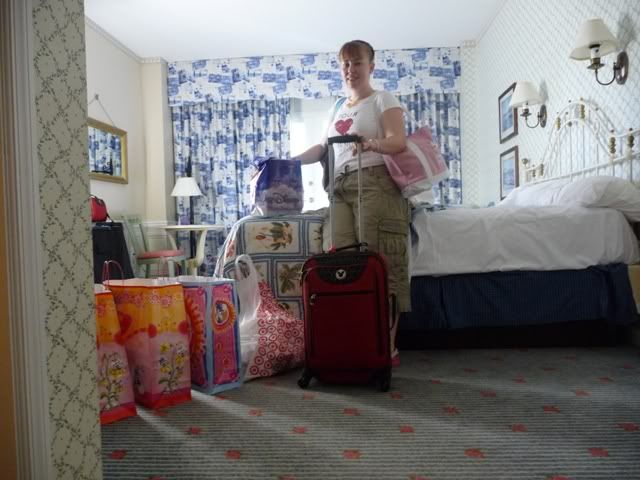 We wised up and sent our cases through Bell Services this time, and traveled
lightly to the Yacht Club. I could not bear the thought of something
happening to our treats with Bell Services by accident though, and so I insisted
we take these ourselves, by hand, across the way to the Yacht Club.
We said goodbye to the room!
We waved farewell to the peaceful view…
…and headed to the Boardwalk Bakery for breakfast…