Our Walt Disney Fairytale Wedding (Series): Wedding Day…the Groom Gets Ready.
Now, across town (and when I say "town" I mean "across the corridor and around the corner") a very handsome young man was getting up (albeit a good few hours later than we had) and getting himself ready…
He put on his cufflinks that he loved so much…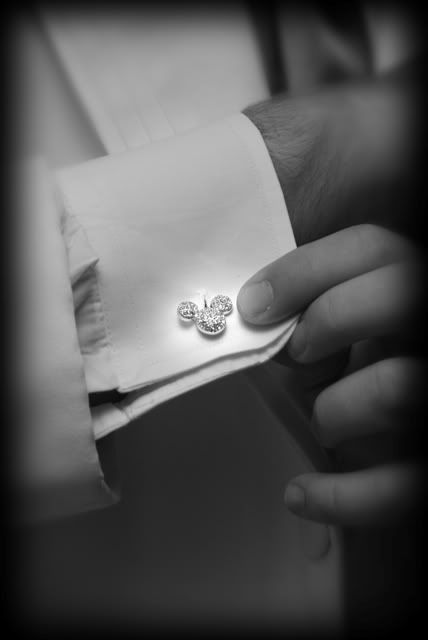 …put on his coat with the help of his brother…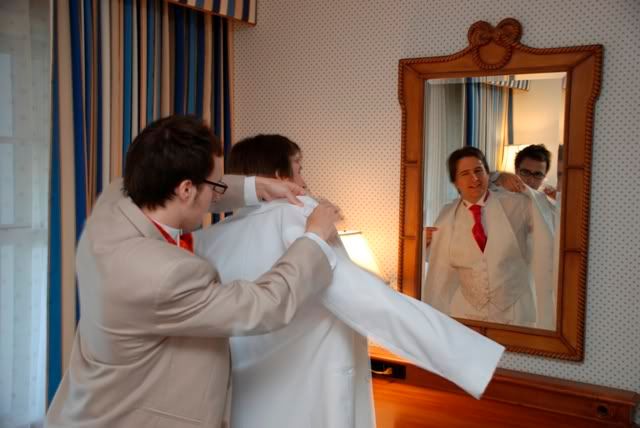 …and he was finally ready!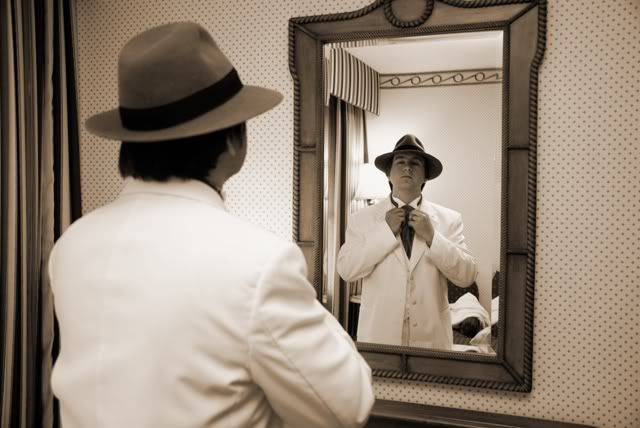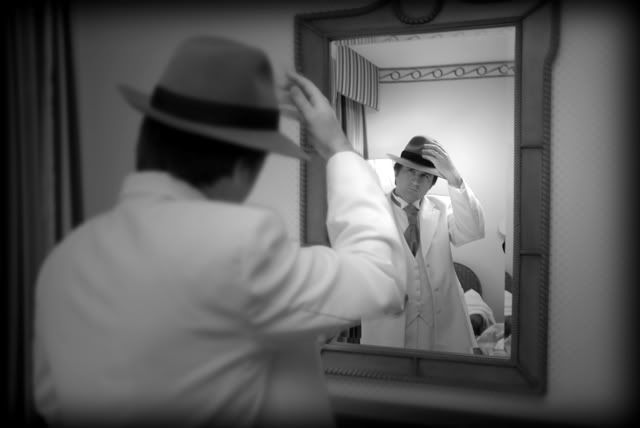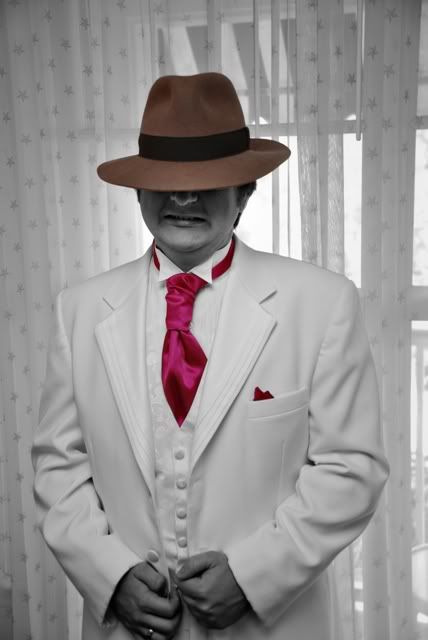 Gavin later told me that he too, felt amazing. He never felt better or more confident in all of his life.
So, after I had stood and stared at myself for a very long time we
opened the door to one of Diane's assistants, complete with head piece
and clipboard. She had no idea which room we were in and was in panic
mode on our Yacht Club floor. She practically leapt at us with an
enormous smile and yelled into her headpiece "We have the Bride!" I
felt like I was in a movie ~ and
she said we were needed downstairs to get our photos as Gavin was now
"cleared and secured" in another area.
I headed for the elevator area and we met two families with little
children at the lift. There were two little girls, dressed
in Disney Princess costumes and flip flops. They smiled at me. They
smiled the biggest, most magical, most hopeful smiles I could have
imagined, and it filled my heart with pure happiness.
It brings tears to my eyes to remember that moment. I wanted to tell
them this was the day I never thought would come, that I never dreamed I
could ever look like this. I know when I was little I used to
see brides and wonder what it would be like to grow up and be a bride, and now someone was looking at me in the same way. One day those little girls will have my dream and there
will be new little girls in their place.
The families moved aside and offered me the elevator. I was so
grateful, and thanked them profusely. The little girls waved at me and
we descended ~ a compartment full of silk, flowers and dreams.