Our Walt Disney Fairytale Wedding (Series): August 4th (Rehearsal Breakfast)
The next morning we literally dragged ourselves out of bed despite my
body telling me not to. We showered, grabbed large dark glasses and
crawled onto the bus for the Animal Kingdom for our rehearsal breakfast.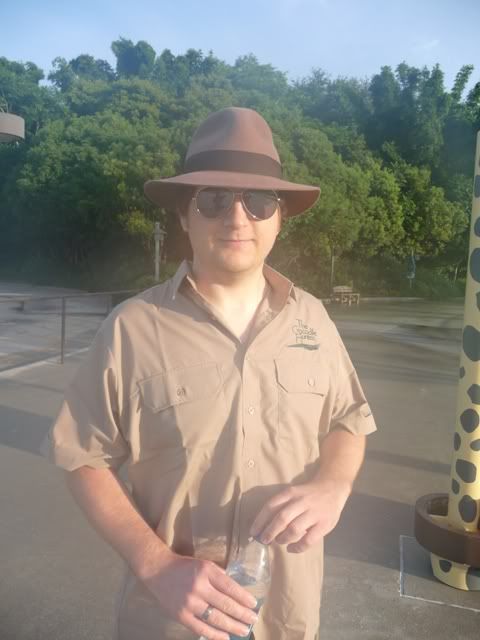 Our families were nearly all there waiting for us and we led the way into the Animal Kingdom.
Well, we arrive at the Tusker House have the group photo. We went into the Tusker House and my family got split onto
two tables [again] as Gavin's sister took the large table for herself [again]. My sister said it was fine and not to worry, they would be happy behind us, and Gav sat by me with my parents.
My mum and dad!
Do you like my parents' t-shirts? Made by my mum, she is such a good
sport. She loved them! Dad was particularly proud of his as it said
"Disney Father of the Bride".
The meal was delicious (I think, from the nibbles I took). I would come back here in a heartbeat ~ they even had apple and raspberry turnovers!
…Anyway….back to the breakfast at the time, my sister's family, bless them ~ all squished up!
Donald Duck arrived and the kids were up like rockets!
…and so were we! I think I looked remarkably awake, given the way my
tummy was feeling. I nibbled at everything….*sob* You see that Gavin
and I are wearing matching shirts from Australia Zoo ~ we were sent them
as gifts! Anyway, on the reverse it says Gavin, Disney Groom and
Sara-Jayne, Disney Bride!
Safari Mickey…
Daisy! Everyone piled in.
Goofy popped up next…
Donald came around again……
And Mickey posed again for us…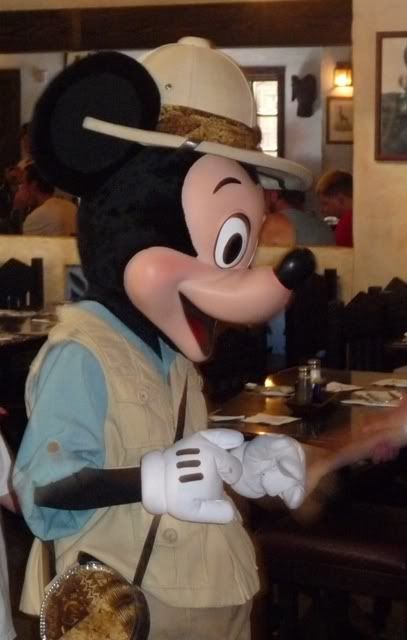 We took a few snaps on the way out…
Me holding my poor, icky tummy.
It's such a beautiful place.
Everything seems so authentic…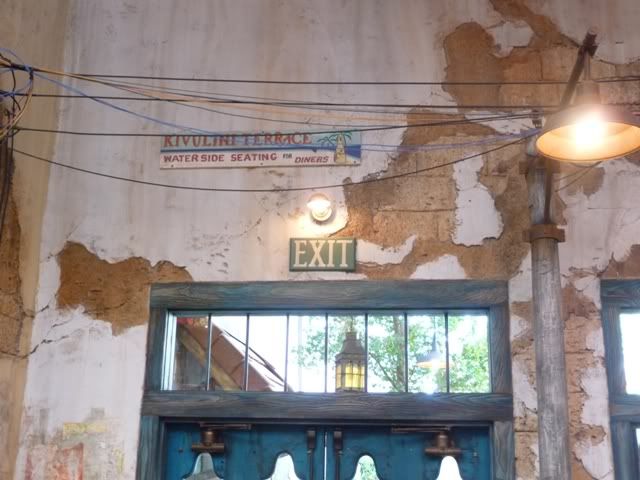 After paying, off we went again, this time back to the Yacht Club as Carolyn Allen's were coming to fit the groomsmen…