Our Walt Disney Fairytale Wedding (Series): Engagement Photos
Whilst trying to catch up with our wedding report, I realised that I should post these before I make my way down the aisle…
Our engagement photos were also taken for us whilst we were in Walt Disney World, by Nate and Jensey Root. They are amazing photographers and amazing people to boot. On August 2nd at the Boardwalk, we met with them for the first time before our wedding. We could not have had more fun, despite my being terrified in the beginning.
Here are some of our favorites. Please ignore that I have no make up, my hair is
a mess, because I was just so ecstatically happy.
We started off a little awkward as I wasn't used to being in front of the camera. I
thought this would be painful, but I was hopeful that I would have at least one photo of Gav and myself from before we were married, even if it was just three days before.
So I was petrified…without reason of course. We had the
time of our lives. Nate and Jensey put us at ease immediately.
We started at Sea Breeze Point and just walked.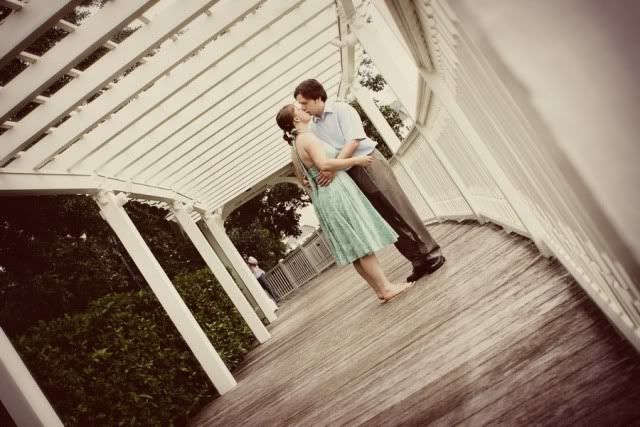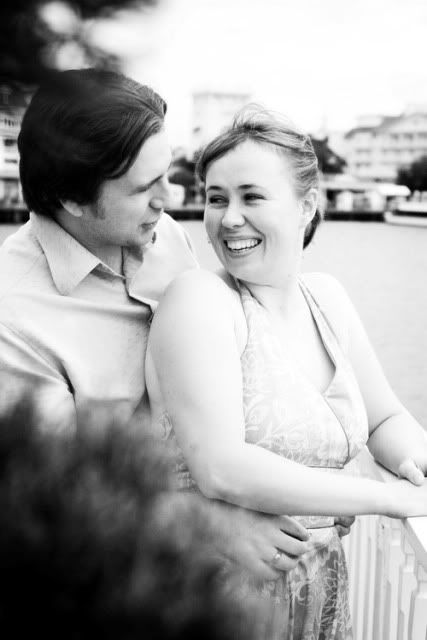 Here's one half of the dynamic duo ~ Mrs. Jensey Root!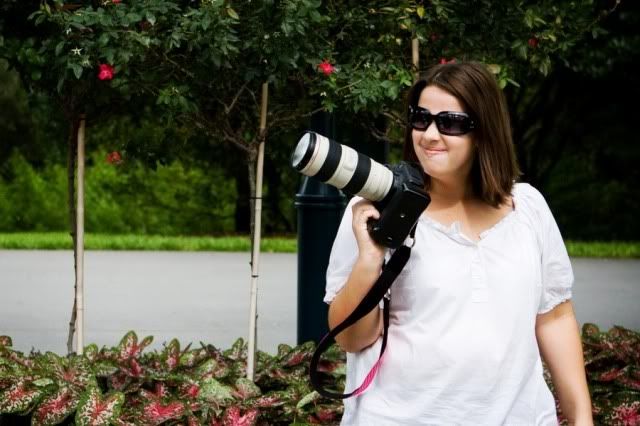 We had a little dance!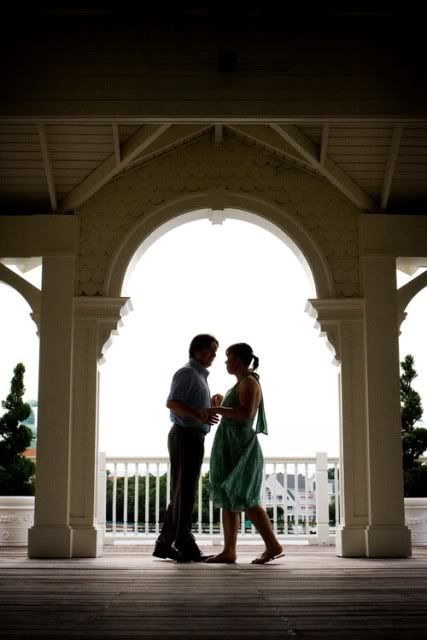 Then Nate asked us to chase him…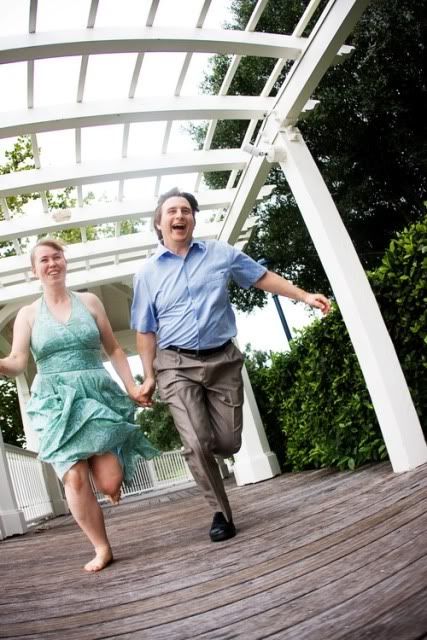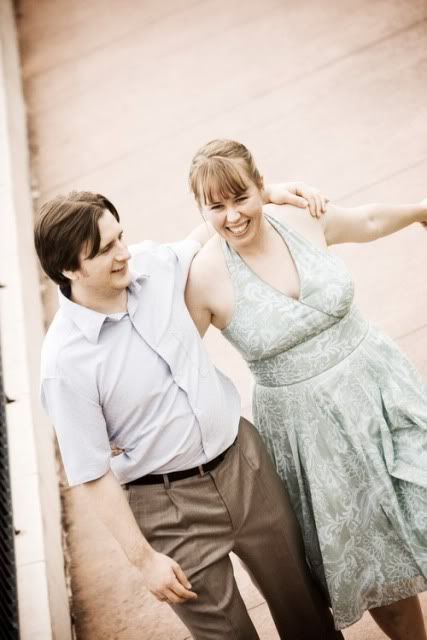 …then we walked to the lake and got into trouble with the Disney lifeguards!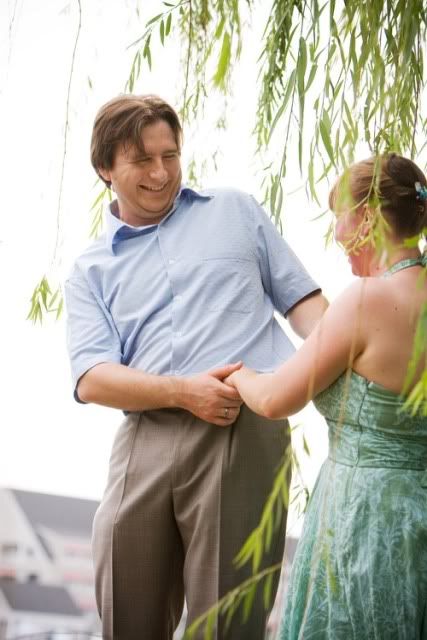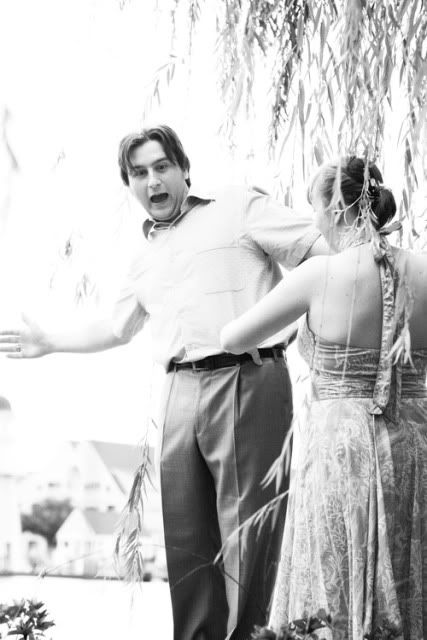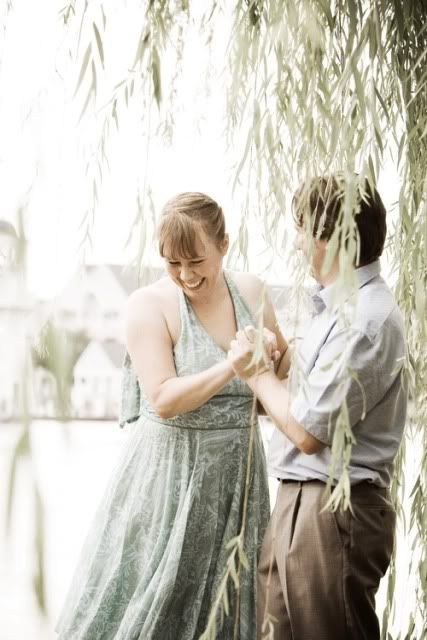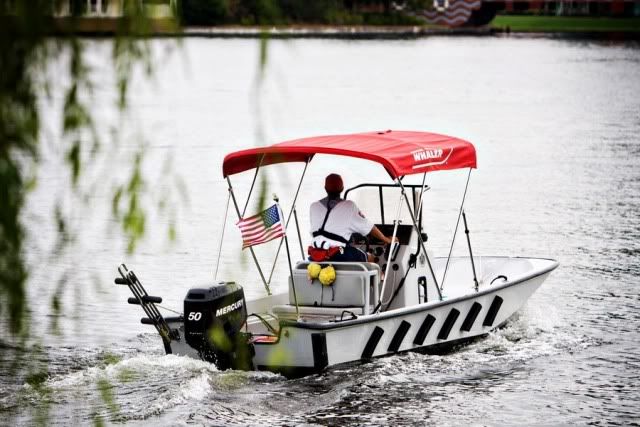 We walked some more…. It was soooo hot that day! I was as red as a lobster!
….Then we went towards the Yacht Club.