Our Walt Disney Fairytale Wedding (Series): August 1st Continued…
Catch up
here!
We literally threw our things into the beautiful room at the Boardwalk and scooted to the front
of the hotel where they called us a taxi. We headed out to Kissimmee
Courthouse for a license to get married!
We took pictures on the way because the streets are so unlike anything in the UK.
We arrived at the courthouse knowing that we were already behind
schedule for the day as we had a reservation at the Akershus Banquet
Hall at 1pm. The taxi driver said he would wait for us for no extra
charge.
In the courthouse we filled in the paper at record speed. It
was really simple ~ I was surprised, being prepared for
pages and pages. License in hand, we headed back out,
only to meet with our taxi driver who was looking for us ~ with our video camera! He said
Gav had left it on the back seat. We were SO lucky he was so honest! Our driver was so nice, he even took photos of us…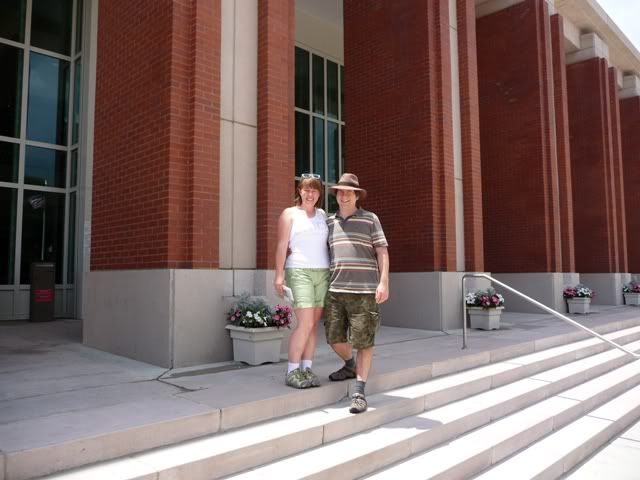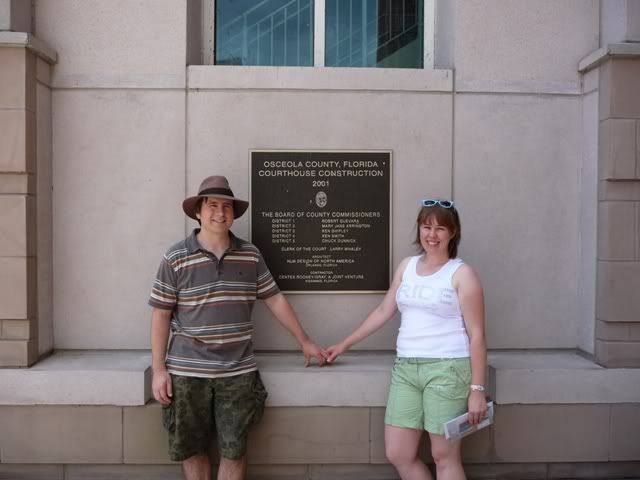 We headed back to EPCOT, with our license! We were going to get married!!!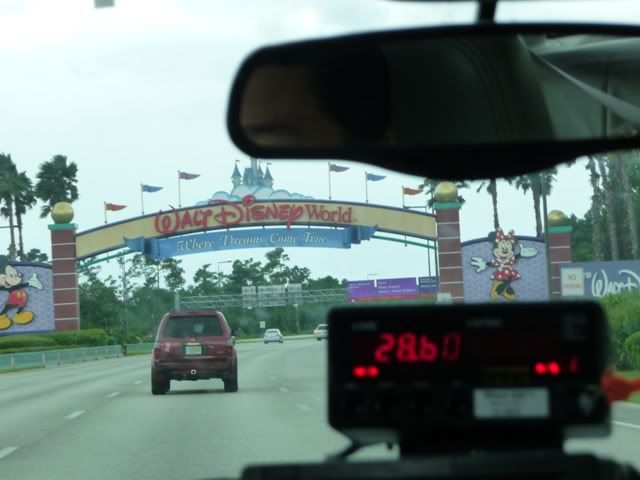 Just as we arrive, it starts to
rain heavily. With no choice, Gav and I ran through EPCOT (well, we
jogged in case we got into trouble)
and arrived at Akershus just in time. We were soaked, I felt like a
drowned cat and the server says "your photo with Belle is just in here".
ARGH! I could not believe it. Gavin asked if he
could swap me, ha ha. I could not have been any soggier or stranger looking in
the photos.
We had our photo taken then we were seated……for
ten minutes. It turned out that not only did I look awful but I also
had my eyes closed and so I had to relive my wet photo shame all over
again. This time it just looked awful but at least I was awake in it.
Ariel came over and I asked her about Eric (my Disney hero). She told
me he was well and keeping busy. We did our mermaid pose and then we were asked if we would
like to go to the koltbord to get some meats and fish and salad, which seemed strange after talking with a mermaid.
The cuisine
originally freaked me out when I saw some of it but I was determined to eat things that I did
not eat usually at home. I took some of everything and nibbled at
it. They were all surprisingly delicious ~ even the cold fish!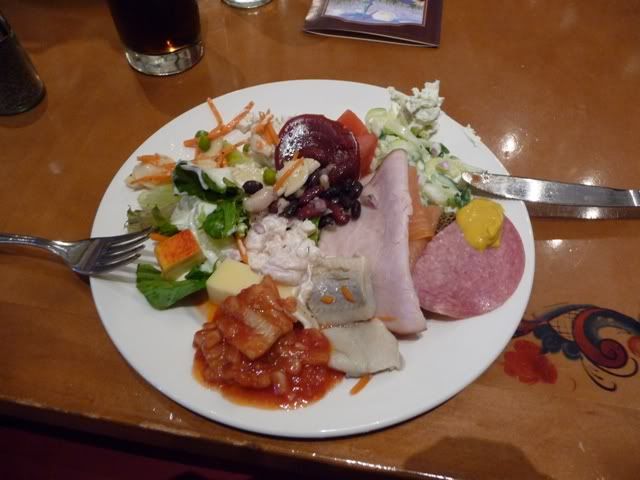 Our entrees arrived and we started to eat a little quicker than we
normally would because we also had an appointment with the Roots that
afternoon for our engagement shoot… The meat was very different to
those I have normally eaten but it was really tasty. It was a
traditional meal and so I felt I was getting an authentic feel for the
country! I also love the way the servers are dressed in those little
short trousers and shiny shoes.
Cinderella arrived and we had a chat about getting married and she advised Gavin on how he could be a good Prince.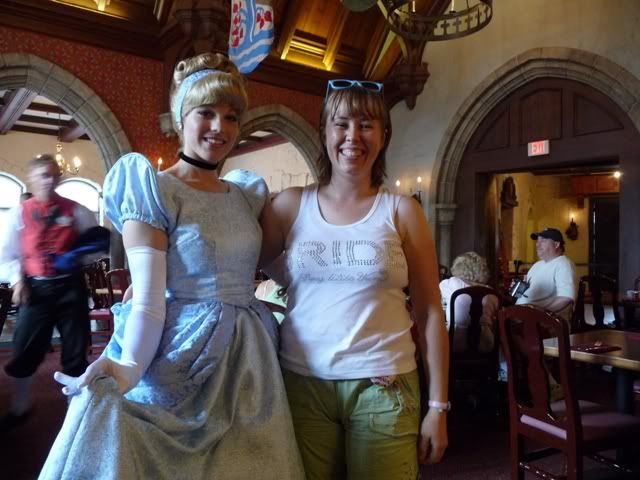 Of all of the Princesses, she
was the ONLY one who asked if she could touch my Prince's arm, ha ha. I
thought that was very polite of her, not just to manhandle my husband to
be!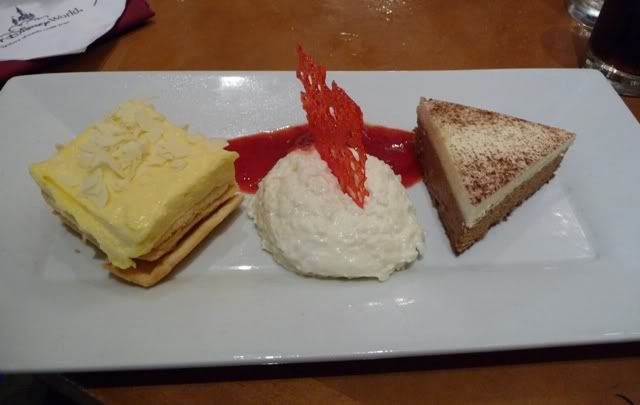 They were absolutely delicious. Strawberry all the way! We literally
ate as fast as we could and snapped a few pictures before having to
hijack our server to pay and exit as fast as we could back to the
Boardwalk…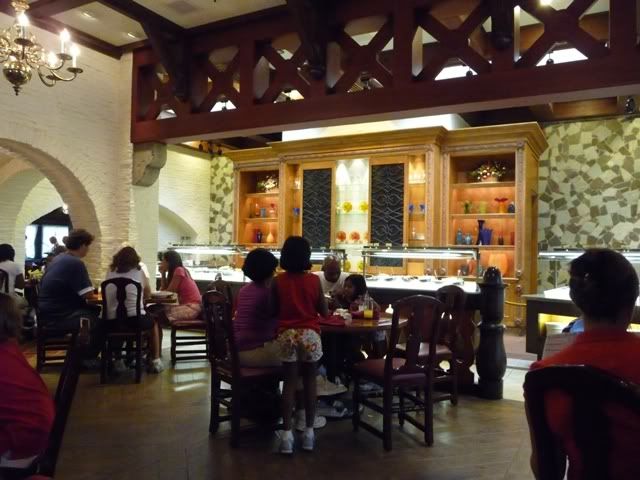 You can read the next part here!