Our Walt Disney Fairytale Wedding (Series): August 2nd (Last Time)
Oh Canada!
---
When I was finished making the favours, we got showered and headed over to Epcot for our
reservation at
(drum roll please…)
LE CELLIER!
I was so desperate to
get a reservation here and so delighted when I did! We got there in plenty of time, even walking over from the Boardwalk…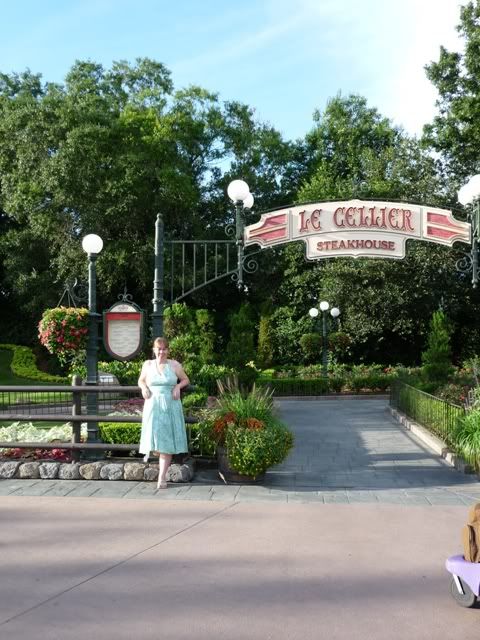 All Gav knew was that there was the same Filet Mignon that Chef Corey
had cooked at our Planning Session here, and that was good enough for
him!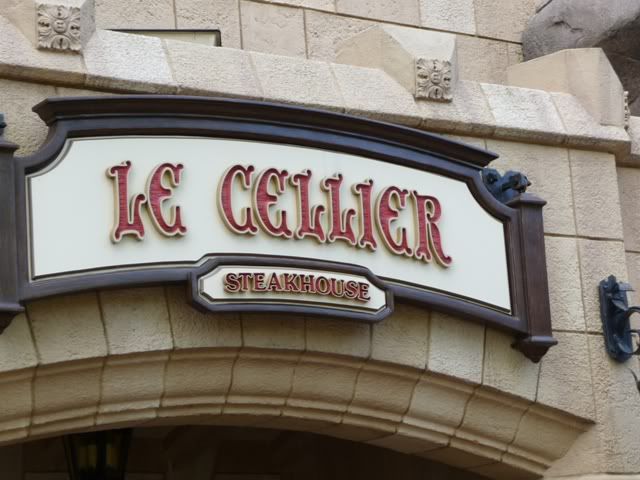 As we arrived people were getting turned away and I was so happy
(although sad for them) because I don't think Gav believed me that it would not be possible to get into Le
Cellier without reservations.
At this time we were waiting patiently with our phone for our families
to arrive at All Star Movies and we had left messages with the hotel for
them to call us at our room to let us know they were safe. Anyway,
despite the fact they should have already arrived we assumed they were
just a little late in checking in and we went ahead to dinner…
We were led inside and we waited for a few minutes before being led down into the cellar…
We were crammed into a corner, far too close for comfort to the next
people. They turned out to be super grumpy and mean to their server.
Still, we continued to enjoy ourselves and our server brought us bread
and took our drinks order. I asked about the Ice Wine and he said that
it was only sold by the bottle now and I was so sad. He went away and
came back shortly after with a glass for me though ~ success!!!
Gavin had some Canadian beer and we ordered. Our first course was the cheese soup ~ and we had no
idea on the difference between the two sizes and ended up with a huge
bowl each of the soup!
I tried a little of the bread too ~ it was nice but I had noooo intention on filling up with bread before my delicious filet!
The filet arrived!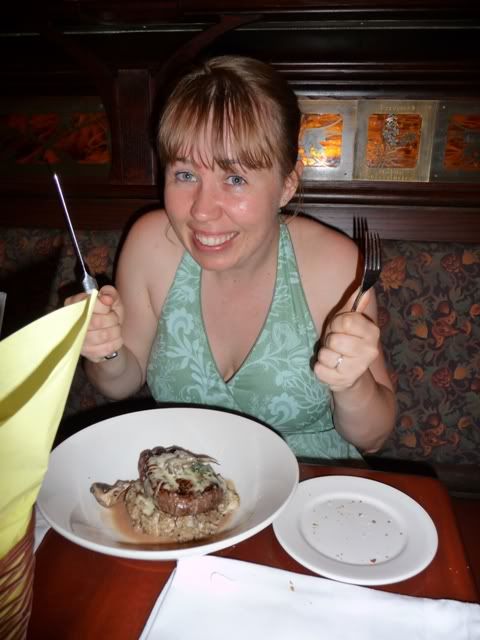 Gav was so ecstatic!
All was going well and we barely spoke to each other or looked at each
other throughout the filet course ~ we mostly had our eyes closed in
bliss, ha ha. We wanted to savour it.
So then the dessert menu arrives… uh-oh!
You will see by the shocked look on Gav's face that he has found the price for the Ice-Wine. I had the Inniskillin one, of course.
I sat there just laughing at his face until my sides ached!
I really wanted the chocolate Moose since I have a moose obsession but I
could not fit anything else in. However, I was stubborn and Gavin's
stomach often knows no bounds and so I ordered it for us to share.
He arrived and I was like a little child!
We finished the meal and thanked our server profusely ~ he deserved it
after all of the grief he got from the other people next to us, complaining about everything and about anything he
tried to do for them!
We left completely satisfied and walked back to the Boardwalk (well, we waddled anyway…)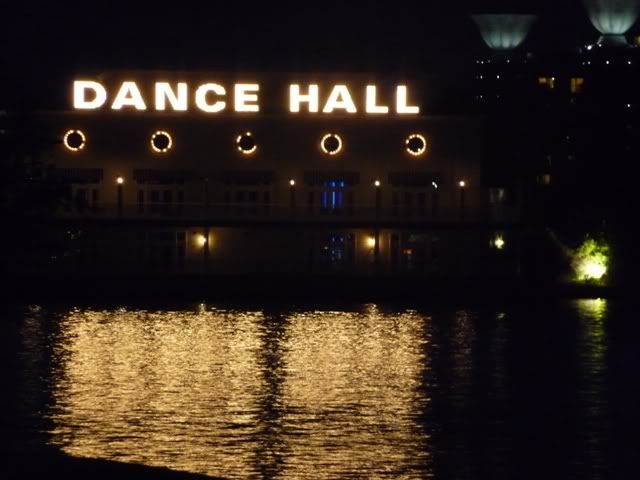 It's so beautiful at night…..(and in the day).